[vc_row][vc_column][vc_custom_heading text="The DPN Rosemary Smith Award for Responsible Marketing" font_container="tag:h1|text_align:center|color:%2396B83D" use_theme_fonts="yes" el_class="award-title-one"][/vc_column][/vc_row][vc_row el_id="awards-copy"][vc_column][vc_column_text]Entries for the next Award will open in Autumn 2021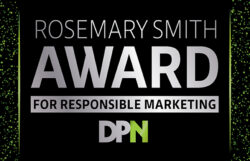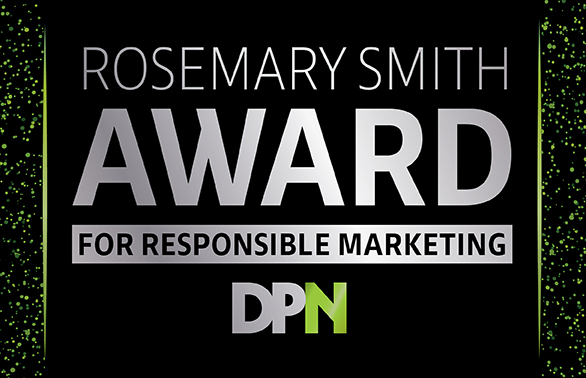 This Award recognises a contribution made to Responsible Marketing, giving a team or an individual credit for a creative and privacy aware project or initiative.
Rosemary Smith, co-founder of the DPN was an inspirational mentor to many. She made a significant contribution to the marketing and data industries over a number of years. 'Responsible Marketing' were the watch words in all her guidance and advice.
This Award, kindly supported by the DMA and the DM Trust, was launched in 2019 in Rosemary's memory. 
ABOUT THE AWARD
The  judging panel is looking for the following:
How you have embraced the principle of "Privacy by Design"

How customer needs have been put at the centre of your project

How you've encouraged your organisation to support you

How you can measure the impact of your project?
It's free to enter and the winners receive £1,000 and a trophy. All entrants are eligible for access to a discount on training at the IDM (Institute of Data and Marketing).
We welcome entries from marketing, privacy or data protection professionals or those teams.
Key Dates 2021
Launch date: Autumn 2021 (TBC)

Closing date:

TBC 

Judging: January/February  2022

Presentation: At the DMA Data Conference 2022  
PREVIOUS WINNERS

The winners of the 2020 Rosemary Smith Award for Responsible Marketing were: Andrew Hiskett & Paula Welsh, Keech Hospice Care

The very worthy runners up were: Kristof Ruisz & Marita Jauce, Emirates Group & Scott Joslin, WarnerMedia (working with DQM GRC)[/vc_column_text][/vc_column][/vc_row][vc_row css=".vc_custom_1567528550050{margin-bottom: -25px !important;}"][vc_column][vc_column_text]

[/vc_column_text][/vc_column][/vc_row][vc_row el_id="award-logo-section"][vc_column][vc_custom_heading text="Supported by the DMA and DM Trust" font_container="tag:p|text_align:center" use_theme_fonts="yes" el_class="award-title-two"][/vc_column][/vc_row]