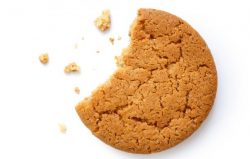 The ePrivacy Regulation was originally planned to come into force simultaneously with the GDPR on 25th May 2018. The delay and the ongoing debate regarding the Regulation, as highlighted by the European Data Protection Supervisor, means that the precise implications of the law may not be clear for a while. (Also see ePrivacy Regulation is not ready)
This has led to a range of approaches by companies to try and address their obligations in this area, but many are still unsure if and how they can fully meet their legal requirements. It can be argued that even before GDPR many did not meet the required threshold for compliance.
Even now despite the deluge of cookie pop-ups and implementation of Consent Management Platforms (CMPs), do consumer really have greater control?
Following on from our Cookie Webinar in September, we asked people to take part in a Cookie Survey. The aim of the survey was to gain a better understanding of how organisations are approaching cookie compliance and their perceptions of consumer attitudes.
The DPN is preparing further commentary in this complex area which we aim to publish in due course.