Is your 'Service' Message actually a Marketing one?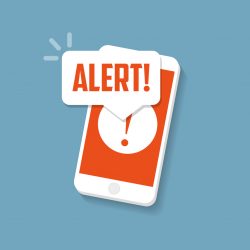 A common (but incorrect) myth which spread with GDPR was that consent was required for almost everything – including all communications with customers.  Some organisations were over-cautious, leading to cries of outrage about not receiving important messages & alerts, such as appointment reminders or other necessary information.
There are clear rules concerning what constitutes a service message, and to be clear, this doesn't require your customers' consent. A service message is a factual message relating to the provision of a product or service. However, where organisations do need to be cautious is when a service message may stray into the realms of becoming a direct marketing message.
Wise organisations strive to keep these two types of communications distinct, to ensure customers who've opted-out of marketing messages do not receive any communication that contains promotional content, but make sure they do still receive necessary service messages.
The Information Commissioner's Office (ICO) has fined organisations found to have either intentionally sent marketing messages 'disguised' as service messages, or indeed unintentionally done so where the content of the messages were decreed by the Regulator to fall under the scope of direct marketing. In the past it has taken just one single complaint to trigger investigations and enforcement action, such as fines.
What's a service message?
A service message is a message aimed at keeping customers informed which provides important factual information.  Such messages are permitted within the scope of a contract you have with a customer and this activity can be conducted under the lawful basis of 'performance of a contract'. The ICO Guide to PECR makes it clear;
Routine customer service messages do not count as direct marketing – in other words, correspondence with customers to provide information they need about a current contract or past purchase (e.g. information about service interruptions, delivery arrangements, product safety, changes to terms and conditions, or tariffs).
The guide goes on to clarify;
General branding, logos or straplines in these messages do not count as marketing. However, if the message includes any significant promotional material aimed at getting customers to buy extra products or services or to renew contracts that are coming to an end, that message includes marketing material and the rules apply.
But, and it's a big BUT – any content that could be deemed to fall under the definition of direct marketing could switch the nature of the communication from service to marketing and therefore should not be sent to those who have opted-out of marketing or never given their permission for marketing.
Of course, service messages can be combined with marketing content, however if organisations wish to avoid breaching the rules, these combined messages should only be sent to customers on your active and permissioned direct marketing database.
What constitutes a direct marketing message?
As a rule of thumb, if the aim of your communication is to try to generate more business it will be deemed to be a marketing message.  If the intention is to sell services/products, cross-sell, up-sell or generate leads, it will fall under the definition of direct marketing.
The ICO's Direct Marketing guidance provides the following example;
A bank makes a telephone call to a customer about the administration of their bank account. However during the call the bank also outlines its mortgage products. Although the main purpose of the call is for administration because the call is also being used to promote other products and services it still falls within the definition of direct marketing.
Likewise, an email communication with a customer about delivery details for a bed they've ordered, would switch to become a marketing message if it included a discount on mattresses to go with the recently purchased bed.  Messages offering a replacement or additional product/service, such as a mobile phone upgrade or additional insurance cover are all likely to be considered marketing.
In order to avoid falling foul of the rules regarding direct marketing messages, organisations in the UK need to comply with both the GDPR and Privacy and Electronic Communications Regulations (known as PECR) for their electronic communications.  They must also uphold the absolute right to object to direct marketing and therefore organisations must take steps to ensure they don't send any message containing marketing/promotional content to an individual who has not given permission for marketing, or has previously opted-out.
PECR stipulates where consent is a requirement and where it isn't.  It's derived from the EU ePrivacy Directive, which is interpreted slightly differently across member states and is due to be replaced by a new ePrivacy Regulation at some point.
For reference see ICO Guide to PECR and Marketers don't forget PECR!
Direct Marketing in more detail….
Direct marketing is defined in Section 122 of the Data Protection Act 2018 as; 'the communication (by whatever means) of any advertising or marketing material which is directed to particular individuals.'
'Communication by whatever means' includes emails, SMS, telemarketing and direct mail (direct mail is not governed by PECR, but GDPR does apply).
'Advertising or marketing' – when considering what constitutes advertising or marketing content, it's important to look beyond an obvious attempt to sell. Any upgrades, money saving options or advertisements would be viewed as marketing (whether your own advertisements or others).
The ICO's Guide to PECR also makes it clear the definition; 'covers all advertising or promotional material, including that promoting the aims or ideals of not-for-profit organisations – for example, it covers a charity or political party campaigning for support or funds.'
'Directed at' covers most forms of communication such as emails or telemarketing which are directed at an individual, or social media activity where you are directly targeting specific individuals. The ICO's Direct Marketing Guidance* states; 'The key element of the definition is that the material must be directed to particular individuals. Indiscriminate blanket marketing – for example, leaflets delivered to every house in an area, magazine inserts, or adverts shown to every person who views a website – will not therefore fall within this definition of direct marketing.'
*A new Direct Marketing Code of Practice is anticipated soon.
Action the ICO has taken
There are several rulings by the ICO to take heed off. They make clear the risk of sending messages either intentionally or unintentionally as 'service' messages when in reality they cross-over into the realm of marketing. These include the following:
EE – March 2018 – Fine £100,000 – for a 'serious contravention' of Regulation 22 of PECR whereby 2.5 million text messages were sent without consent.
On receipt of the following text message, an individual complained to the ICO saying they had previously opted-out of marketing messages from EE:
"My EE: Get Active! Not long now, X! You'll soon be able to switch up your routine by upgrading your Apple Iphone 6s.  You can countdown the days to your upgrade with the My EE app. Just like the My EE website, it lets you view your bill, check your refresh data and usage. Stay active on the go and long in http…… "
In its defence EE said it felt its "Get Active" messages constituted service messages and were therefore outside the remit of direct marketing rules.  The ICO disagreed.  (Full ICO Ruling)
Royal Mail Group – April 2018 – Fine: £12,000 – for a 'serious contravention' of Regulation 22 of PECR, whereby more than 300,000 marketing emails were sent to customers who had opted out of such messages.
The ICO investigation followed a complaint from an individual who said they had previously opted out of receiving marketing messages but received a message outlining a new price promotion for postage bought online for parcels sent by 2nd class post.
In its defence RMG said it considered the email to be a service message and not marketing, stating, 'for the email in question, relating to a reduction in price for 2nd Class Medium Parcels purchased online, it was considered appropriate to inform all current online users of this change in price'.  RMG went on to cite what it felt was an obligation under the Postal Service Act to communicate price changes.
The ICO disagreed and said the phrasing and style of the message meant it constituted marketing and not simply a service message. The low level of the fine was generally viewed as reflecting that RMG had not intended to do the wrong thing.  (Full ICO Ruling)
It's evident from the rulings a service message should be factual and informative, trying to avoid hyperbole and any encouragement to purchase.
Solicited and unsolicited messages
There's sometimes confusion about what constitutes a 'solicited' marketing message and what's an unsolicited message. Let's be absolutely clear – organisations can freely answer direct queries from customers about their products and services. There is no restriction of sending marketing messages which an individual has specifically requested. PECR only applies to unsolicited messages, in other words your general marketing campaigns, where individuals have not directly asked you for information. The ICO Direct Marketing Guidance has the following example;
A customer submits an online form requesting a double glazing quote. Sending this quote to the customer is solicited marketing, but any further contact from the company would be unsolicited.
The guidance makes it clear; 'If the marketing has not been specifically requested, it will be unsolicited and the PECR rules apply. This is true even if the customer has 'opted in' to receiving marketing from that organisation.'
What about non-essential, non-marketing messages?
Some messages an organisation may wish to send are not routine service messages or direct marketing.
For example, genuine market research can be conducted to seek feedback on the products and services you provide to enable you to improve your services.  These messages will not be classed as direct marketing, as long as they do not contain any promotional material.  However, even seeking marketing permission for future use within a survey would switch this to a direct marketing message.
The ICO Direct Marketing Guidance states;
The direct marketing rules will not apply if an organisation contacts customers to conduct genuine market research (for example the purpose is to use market research to make decisions for commercial or public policy) or contracts a research firm to do so, as this will not involve the communication of advertising or marketing material.
But it continues to say;
However, an organisation cannot avoid the direct marketing rules by labelling its message as a survey or market research if it is actually trying to sell goods or services, or to collect data to help it (or others) to contact people for marketing purposes at a later date.
You should also consider that if these messages are not essential to a contract you have with a customer, you will need to consider another lawful basis under GDPR (e.g. legitimate interests or consent). In order to give people control over receiving such messages it would be advisable to provide them with the ability to opt-out of such non-essential messages.
In Summary, it clearly represents a risk to mix in any promotional content within a service message and communicate with customers or prospects who've objected to receiving direct marketing. A risk that some may continue to take, either knowingly or unknowingly.  However caution is advised – if the Regulator receives a complaint, it's likely to take a strict interpretation of the rules and guidance, regardless of your intention.
Philippa Donn, October 2019
Copyright DPN
The information provided and the opinions expressed in this document represent the views of the Data Protection Network. They do not constitute legal advice and cannot be construed as offering comprehensive guidance on the EU General Data Protection Regulation (GDPR) or other statutory measures referred to.