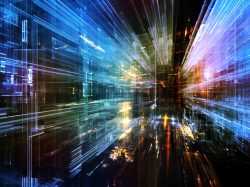 Publishers, advertisers, adtech firms, start-ups and privacy activists are all united in a strong interest in online advertising and programmatic delivery . After all, it represents the lion's share of online digital advertising and will continue to expand across other sectors such as outdoor as inventory is digitised.
To an extent, the technical infrastructure and how it is connected has evolved organically which means that personal data considerations have not always been taken into account. Today, there are clear concerns about the way in which personal data is being used and the compliance hurdles to overcome are far from straightforward.
The ICO published an update report on adtech & real time bidding shortly before this webinar was recorded. Here are one of the speakers –  Opt-4's Julia Porter's 10 takeaways from the ICO's report.
Host Robert Bond, partner at Bristows LLP, was joined on the webinar by:
Townsend Feehan, CEO, IAB Europe
Phil Smith, Director General at ISBA
Tim Gentry, Founder of TGC Ltd, formerly MD of EMEA Videology and Global Revenue Director, The Guardian
Julia Porter, Senior Associate at Opt-4, former Chair of the DMA and Director of Consumer Revenues at Guardian News and Media
Copyright DPN
The information provided and the opinions expressed in this document represent the views of the Data Protection Network. They do not constitute legal advice and cannot be construed as offering comprehensive guidance on the EU General Data Protection Regulation (GDPR) or other statutory measures referred to.