10 tips for making sure your customer database is match fit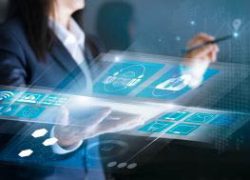 GDPR provided a golden opportunity for companies to reduce the size of their databases. It was often surprising to find that many customer records had had no recorded interaction or response for years. Irrespective of GDPR requirements to minimise data, average published response rates to campaigns (never more than 5% but often far far less) suggests that it's simply not necessary to keep so much data.
However, you cannot simply slash the database and forget about it. Consumers expect personalisation and relevant messaging – research shows that 75% consumers expect organisations to understand their individual needs. Having a carefully curated customer repository is therefore an inescapable fact of life and individual companies need to work harder than ever to generate meaningful customer insight.
So, as you emerge blinking into the post GDPR world, with your databases sometimes reduced by more than half, what should you do next? How do you ensure that small is now beautiful? Here are some ideas to keep on top of your game:
1. Keep your data clean
Royal Mail estimate that a whopping 80-90% of businesses believe that 25-30% of their database is inaccurate or out of date. Imagine up to 25% of your marketing messages failing to reach their target? Experian ran a survey which attributed data inaccuracies to a variety of sources including 20% who blamed budget deficiencies ,whilst 59% blamed human error. With the advent of lower cost digital advertising the financial pressure to regularly clean your database has been lost. Cleaning up a database used to be a regular activity – this discipline needs to be rediscovered and fast. This is always going to be money well spent.
2. Get clear on your legal basis for processing – Consent vs Legitimate Interest
Ensuring that you understand the implications of the choices you make around the legal basis for processing data is of paramount importance. This is work that will have been done once but it's worth reviewing that decision. It's worth remembering that the legal bases for processing data are treated equally – consent is not some gold standard which trumps all other legal bases. When making a choice, there is a need to trade off the relatively clear and unambiguous process of gaining consent vs the more complex requirement to carry out a legitimate interest assessment. The impact on the volumes of data you collect are obviously significant. After nearly 12 months of GDPR its worth reviewing your legal basis for processing to ensure you maximise the collection of compliant data. This may not affect your historic records but may have an impact on your data collection activities going forwards.
3. Optimise marketing permissions
Treat the capture of marketing permissions as a brand campaign. Be clear about what data you want to capture and why you want to capture it. Review your materials to ensure they are sufficiently clear and accessible. A number of research agencies will help test the appeal of your marketing permission statements amongst your customers and prospects. In a nutshell, you want to maximise good consent, minimise bad consent and eliminate missed consent.
4. Add quality marketing permissioning materials
There are some clear opportunities to use different methods and materials to convey the content of your privacy statements that are engaging and interesting. Videos and infographics can be used effectively to tell your story. Amnesty International and The Guardian provide some great examples. The ICO themselves have created some excellent explainers which are worth a look.
5. Centralise your data – break down the silos
GDPR has stimulated great interest in examining how organisations collect and manage data. Many organisations have made discoveries, sometimes unpleasant ones. The one over-riding conclusion is that it never hurts to create a corporate focus on customers and their behaviours. If you can break down the silos and create a single customer view with your own data, you'll be able learn how to communicate more effectively. In particular look out for the "what" and "why" data. Behavioural, transactional, demographic and attitudinal data will all play their part in helping you build a fully formed picture of your customers.
6. Decide how to leverage the tech
Can you sensibly synchronise data across your different platforms? What are the most important sources of insight? Can you create data flows back and forwards? Where is the largest opportunity to deliver value in your business? Where do you keep your permission records? Don't tackle all your data silos at once – it will be far too painful. Consider using a third party to export your records into a data layer to start your data voyage of discovery.
7. Segment your audience to personalise your messages
You cannot send all your messages to all your customers. Not only is that wasteful but customers become overwhelmed and unsubscribe – research shows that 59% of customers would unsubscribe if they received irrelevant messages. Figure out who is going to respond to what message and tailor your messaging – this can result in response uplifts of 7-8 times or even more if done well. You can do this work in house or use a specialist data consultancy to help you.
8. Design insight led customer journeys
Figuring out a programme of communications which develops a coherent relationship is crucial. Initial engagement, the welcome, establishing the relationship, introducing new products and services are all important stages in building a long-term relationship. You will end up with better- quality relationships and a high customer life time value.
9. Measure, measure, measure – send less, make more
If you want to send less and make more money, you need to measure response as well as how that response translates into sales. "Click Through Rates" are only the beginning of your insight journey. What about average order value, conversion rate to sales, renewal rate or repeat purchase rate, attribution of sales to individual channels, long term customer lifetime value. Always look at the data as sometimes the most unpromising channels may deliver the most loyal customers.
10. Always be looking for ways to activate your audience
Unsurprisingly, there is a trend towards generating first party data rather than relying on third party data. With this in mind always be thinking about how to generate a contact. Individual contacts (leads) do not always turn into instant sales – sometimes relationships develop slowly so learn not to expect a sale immediately but learn to develop long term relationships.
In conclusion building and curating a high-quality customer and prospect repository is as important as ever. GDPR hasn't stopped marketers doing their jobs but simply served to highlight the importance of best practice.
Julia Porter,  March 2019
Copyright DPN
The information provided and the opinions expressed in this document represent the views of the Data Protection Network. They do not constitute legal advice and cannot be construed as offering comprehensive guidance on the EU General Data Protection Regulation (GDPR) or other statutory measures referred to.