Remembering Rosemary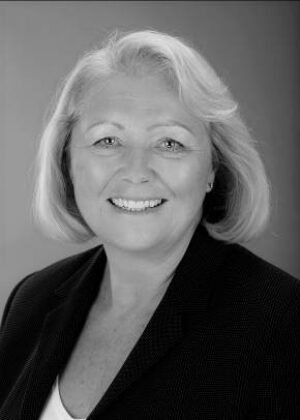 Sadly the Data Protection Network lost our colleague and good friend Rosemary Smith. Rosemary passed away peacefully on Monday 8th April (2019). A year ago, amidst the hectic preparations for GDPR, Rosemary was diagnosed with cancer. In true Rosemary style, she put up an incredible fight – she was out meeting colleagues and friends with a smile on her face until the last few weeks of her life.
Known to so many in the data protection, marketing and data communities, Rosemary was a truly remarkable person. Her contribution to the industry, both as influencer and thought-leader, was nothing less than incredible.
Rosemary began her career in publishing, working for Miller Freeman and for the PPA, where she wrote their first ever guidance on the 1984 Data Protection Act (the shape of things to come!) Entering the list and data business, Rosemary worked for MARDEV, which while she was there was acquired by Reed and where she became Managing Director. She then moved on to work for Acxiom (including running a call centre in Sunderland away from her beloved London, sister Caroline and friends). Further senior roles followed until she set up her own data business, Rosemary Smith Associates, in the early noughties. Then in 2004, with her close friend Jenny Moseley, she set up the data protection and marketing permissions consultancy Opt-4.
With her knowledge, experience and tenacity Rosemary helped shape the regulatory framework for data and direct marketing. Rosemary was chair of the Direct Marketing Association's Governance Committee and the DMA Board. She was also chair of the DMA Trust and was made an Honorary Life Fellow of the Institute of Direct Marketing in 2009.
Rosemary artfully combined her consummate professionalism with a love of socialising with clients, colleagues and friends. Some reading this will have had the pleasure of her company for an obligatory glass or two (or perhaps more) of her favoured rosé. Others will have had the good fortune to be invited for a floating 'meeting' onboard her boat Liberty C, on the Thames. A place where many pressing issues were solved in a terribly convivial manner.
In 2014, Rosemary and Jenny went on to found the Data Protection Network aimed at supporting data protection practitioners and novices through opinion, features, analysis and practical guides. As well as being driven to do things right, Rosemary was passionate about doing good things. This benevolent spirit shone through in her data protection work with many charities and she truly wanted to share her professional knowledge with others.
Rosemary was forever the pragmatist and had a wonderful self-depreciating sense of humour – regularly asking people; 'Don't you know who I used to be?'.
Alongside her extensive consultancy work, Rosemary was an engaging and entertaining speaker covering all aspects of data protection, privacy and permission-based marketing to audiences in Europe, USA, Australia and South Africa. She also ran countless data protection & GDPR training courses. With her fabulous wit and charm she was able to turn what can sometimes be considered a dry subject into one everyone could engage with.
On one trip to New York, she had a terrible journey involving en-route a scary emergency landing in Gander, Newfoundland. Despite the ordeal (and by the skin of her teeth) she made it to speak at an event. She opened by apologising for her attire, as she hadn't had time to change, saying, "Believe me, God really wants you to know about data protection."
Rosemary Smith was a dear colleague, inspirational mentor to many and friend to all. She will be greatly missed.
15th April 2019