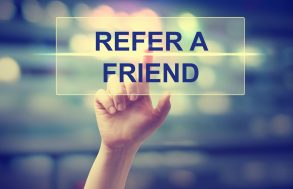 Can you ask your customers to send on your marketing to their friends? The answer, according to the ICO's draft Direct Marketing Code, is NO! The regulator says for...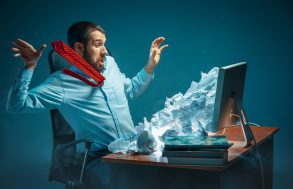 Just when I thought January was feeling dull, I got my hands on the ICO's much-anticipated draft Direct Marketing Code of Practice! This replaces the Regulator's existing Direct Marketing...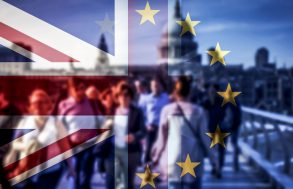 If you've not yet planned or even considered the data protection impact of Brexit, and specifically data transfers with the European Union, you can breathe a temporary sigh of...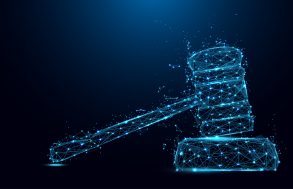 Since GDPR came into force more than eighteen months ago, data protection authorities across Europe have been taking action and issuing fines against organisations found to be in...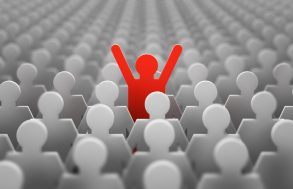 Subject Access Requests – What is 'proportionate' to ask for?  When responding to a Right of Access request (commonly known as a Subject Access Request), we might be required...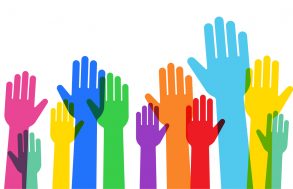 In the run up to 'GDPR Day' on 25th May 2018 there were warnings data protection was set to become the new PPI and fears spread of 'ambulance...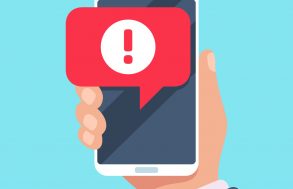 Is your 'Service' Message actually a Marketing one?  A common (but incorrect) myth which spread with GDPR was that consent was required for almost everything – including all communications...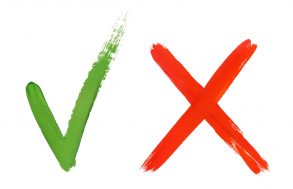 Has opt-in suffered a blow? It's now official that opt-in for all forms of direct marketing has not proven a success for the RNLI, despite earlier reports to the...
This award has been launched to recognise a contribution made to Responsible Marketing, giving a team or an individual credit for a creative and privacy aware project or initiative.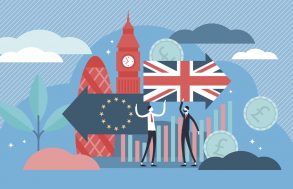 No-deal Brexit – what's the data protection impact?   What steps should organisations take to prepare? This guide aims to cover the key areas organisations should consider, and provide...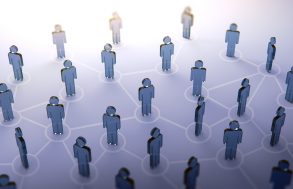 Many companies need to share personal data with other organisations. This might be reciprocal or one-way, it could be providing another company's staff with access to your data for...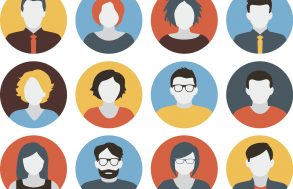 Could the Right of Access leave consumers open to privacy risks? News that an Oxford University PhD student and cyber security researcher, managed to collect personal data about his...
GDPR Regulatory Action The UK's data protection regulator has made its first hefty announcements since GDPR became law in 2018. With news British Airways and Marriott could face massive...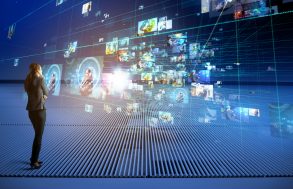 Publishers, advertisers, adtech firms, start-ups and privacy activists are all united in a strong interest in online advertising and programmatic delivery . After all, it represents the lion's share...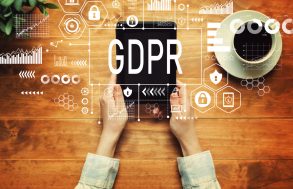 We've heard the comparison with the millennium bug – the sky didn't fall in on 25th May… 'where are these game-changing fines? This is the Y2K bug all over...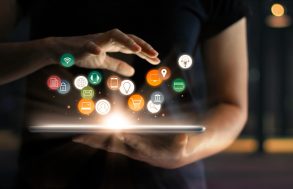 EDPB issues draft guidelines on using 'contract' as lawful basis for online services Is your collection of personal data and the purposes you use if for really necessary in...
Data Protection Awareness & Training GDPR has been a driving force for organisations to really get to grips with the protection of personal data. However one of the big...
Transparency, Control and the Right to be Informed Let me take you back a year, to April 2018 – a time when there was a considerable flurry to ensure...
GDPR put a significant spanner in the world of digital advertising, which disparate parties with different vested interests have been grappling with now for months. How can organisations provide...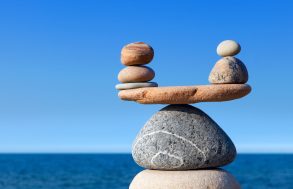 "Legitimate interests is the most flexible lawful basis for processing, but you cannot assume it will always be the most appropriate" UK Information Commissioner's Office Let's say you want...
We hear much about good GDPR compliance, and how to meet the seven data protection principles – to be accountable, transparent, lawful and so on. But sometimes, in order...
A first draft of a new ePrivacy Regulation was published back in January 2017 when it had been hoped it would be implemented alongside GDPR. This clearly became far...
GDPR-weariness has flourished after the frenetic preparations in the run-up to 25th May. However, GDPR isn't about quick fixes and compliance doesn't stop after the sparkly new privacy notice...
I knew there would be confused messages about the GDPR, given the scale and ambition of the legislation. With that in mind, I warned clients the public's initial understanding...
Data Protection Impact Assessments – Why? When? How? The principle of 'privacy by design' is not new but it is embedded within the EU General Data Protection Regulation.  At...
The Right of Access – Data Subject Access Requests: how to handle them The right of access is nothing new, but there are some changes ushered in by the...
With time running out everyone is feverishly trying to ensure compliance with the GDPR. But while focusing on the GDPR, are the current rules surrounding electronic marketing communications being...
Rumours are circulating that the final Consent Guidance from the Information Commissioner's Office may be further delayed, it had been anticipated early in the New Year. This presents an...
"This is so brilliant. It's like Gardener's Question Time for GDPR enthusiasts!" When and how might you be able to rely on Legitimate Interests as the lawful basis for...
While the data protection community has been busy grappling with the GDPR, another piece of legislation could have an even more significant impact. This is the new ePrivacy regulation,...
The European Council has published proposed amendments to the first draft (published in January 2017). These changes focus on the Articles not the Recitals and it has been stressed...
The UK Government published a new Data Protection Bill in September 2017, paving the way for a new Data Protection Act which will replace the existing DPA 1998.  This...
General Data Protection Regulation Essentials Institute of Direct Marketing course All forms of one to one marketing are affected by privacy legislation and the General Data Protection Regulation. New...
GDPR – Data Breach requirements and notification regimes Recent high-profile data breaches demonstrate how critical it is to be ready to handle a breach. Advance planning will ensure you...
As final ICO guidance on consent gets pushed back to the end of the year and we still await the final text of the proposed ePrivacy Regulation, we can...
In the Queen's Speech (outlining the new UK Government's programme) a new Data Protection Bill has been announced. But don't think this gets you off the hook with the...
For most organisations trying to ensure compliance and manage budgets, guidance on key areas of the GDPR can't come soon enough. Susan Corless, Client Relationship Manager at TwentyCi says...
Data protection laws are undergoing a significant transformation. In the UK, the key pieces of law governing data protection are the Data Protection Act (1998) and the EU ePrivacy...
Ahead of the forthcoming UK General Election the Digital Economy Act has been passed and it brings with it a fundamental change for Direct Marketing. At present organisations can...
Handling individuals' rights to control their data From its inception, the GDPR (which came into force on 25th May 2018) was designed to strengthen the privacy rights of EU...
Do you have a legal ground for processing personal data? You need one under the GDPR The General Data Protection Regulation (GDPR) came into force on 25 May 2018....
Charities, be very aware! You need to inform your supporters if you carry out wealth-screening, you need opted-in consent to share their data; clearly saying who you might share...
'Active' Opt-in is a near certainty – but how can obtaining 'granular' consent be achieved in a clear and concise manner? Will there really be no 'grace' period after...
Obtaining permission to send marketing communications to your customers is a legal requirement, and for many organisations, a commercial necessity. Ensuring compliance while optimising permission rates and getting the...
Bristows Legally Speaking – the Role of DPO Robert Bond, Partner at Bristows with discuss the opportunities and challenges of having a Data Protection Officer with; Irwin Spilka, Group...
The ICO have finally issued their much anticipated guidance on consent under the EU General Data Protection Regulation. The highlights are that consent will require an opt-in and third...
Who protects your data? How will your organisation govern itself? The General Data Protection Regulation (GDPR) became UK law on 25th May 2018. GDPR specifically highlights the requirement for...
"We would like to share your details with selected third parties…" Consumers dislike it, assuming it means 'anybody', and in some cases they're probably right. Adding 'carefully selected third...
REGISTER HERE Charities face a tough challenge to ensure their fundraising, campaigns and communications activities are compliant following recent judgements from the ICO. Join our webinar where legal and...
Data experts at Bristows Law Firm, including Robert Bond, will discuss data processors' liability and obligations under the EU General Data Protection Regulation. Find out more
Organisations already grappling to comply with the General Data Protection Regulation now face the prospect of ensuring compliance with two regulations. The European Commission has announced it aims to...
The Digital Economy Bill which appears to be quickly making its way through Parliament could have a significant impact on Direct Marketing. The Bill which, among other things, aims...
This IDM course is aimed at understanding the impact GDPR will have on direct marketing. You will learn how the new regulation affects the processing of personal data, profiling,...
This IDM course is aimed at understanding the impact GDPR will have on direct marketing. You will learn how the new regulation affects the processing of personal data, profiling,...
The official draft of the new ePrivacy legislation is not expected to be published by the European Commission until January 2017, however a leaked draft has given many of...
Finally a decision – the UK will adopt the EU General Data Protection Regulation – GDPR – on 25th May 2018. Making the announcement, Secretary of State Karen Bradley...
The dreaded Subject Access Request strikes fear into the hearts of Data Compliance Officers and DPOs across the land. No SAR is the same, they must all be treated...
After nine long months of negotiations, the new EU-US Privacy Shield has been born.  It replaces the Safe Harbor Agreement which was ruled invalid by the European Court of...
Theresa May, the UK's new Prime Minister, has said it: "Brexit means Brexit." So does GDPR matter? The short answer is yes… and you shouldn't shelve your GDPR plans....
At the DP Exchange in Edinburgh on 30th June 2016, there was no escaping the tumultuous events of Brexit.  The message was clear from both Opt-4's Rosemary Smith and...
The UK has voted to leave the EU, but despite the political drama life isn't going to change any time soon. Under Article 50 of the 2007 Lisbon Treaty,...
In Data, it never rains… but it pours. In addition to the hefty General Data Protection Regulation, organisations also need to be prepared for changes to ePrivacy rules. The...
What does a DPO do? Does your organisation need one? What skills and qualifications should a DPO have? Who should they report to? This report aims to answer these...
Obtaining Consent from Data Subjects in order to process their data has long been an area of ambiguity, open to broad interpretation across EU Member States. The GDPR certainly...
The Information Commissioner is to be given more powers to tackle nuisance calls, texts and emails. This could see a 'best practice' guide becoming legally binding; a seismic shift...
"We need to await further guidance on …" is the phrase on everyone's lips in meeting rooms across the UK. The final General Data Protection Regulation text has been...
This Summer, Elizabeth Denham takes up her position as new Information Commissioner. She replaces Christopher Graham, taking responsibility for decisions surrounding the Freedom of Information Act, data protection and...
At the DPN's well-attended DP Exchange event in London, the message was clear: for third party data providers and users alike, more value must be placed on quality over...
How do suppliers and users of third party data adapt in the face of stricter regulation?  Andrew Bridges talks about the challenges ahead. Also See: The DPN's GDPR Reference...
Many organisations need to recruit a Data Protection Officer ahead of the implementation of the EU General Data Protection Regulation (GDPR) on 25th May 2018. Sara Howers gives an...
The Data Protection Network and Charles Russell Speechlys present a panel discussion on the skills that the DPO needs and the challenges the DPO face now and under...
The ICO has updated its guidance for Direct Marketing and there is evidence of a tougher stance from the Regulator, particularly on Consent. The guidance offers more clarity surrounding...
In its recently updated Guidance on Direct Marketing, the ICO has focussed on charity fundraising, provided more clarity surrounding obtaining consent and (specifically) highlighted third-party consent. A tightening up...
See the results of our poll on who in an organisation should be responsible for compliance. The Data Protection Network webinar debate: Marketing v Compliance – is Compliance stifling...
This guide aims to give you a better understanding of what a Privacy Impact Assessement is, why they are useful and when they should be conducted. WHAT IS A...
The British Red Cross has signed a written undertaking with the Information Commissioner's Office. In a move likely to be viewed with interest by other charities, the organisation is...
The Data Protection Network is pleased to present our guide to the key data compliance challenges facing us in the year ahead. We asked leading practitioners in the field...
Now, there is no place to hide – all companies who trade in personal data for marketing purposes are squarely in the ICO's spotlight as its crackdown on nuisance...
When the Daily Mail launched a campaign to clean up fundraising, charities knew it was a game changer. They now face a stricter regulatory world; one where ensuring people...
Talk Talk's reputation has been seriously compromised in the aftermath of its cyber-attack and the company is taking a £30 million hit to put things right, but the list...
Losing data, selling data without permission, unsolicited text messages and dodgy telemarketing calls are the most likely offences to cost businesses money. The ICO has recently issued its largest...
The European Commission has reiterated its wish for a swift agreement on a new Safe Harbor agreement. It has urged U.S. authorities to take the next step in on-going...
This guide aims to give practical advice on how to effectively handle common queries you might receive from consumers, about how your organisation is using their personal data. Can...
Data protection advice from Opt-4
Opt-4 has been supporting clients on data protection for more than 15 years. We appreciate the challenges you face, and strive to deliver pragmatic and effective solutions, based on our in-depth specialist knowledge.
Sign up for our regular digest of the latest data & privacy news and insight.